Lightweight, compact, easy to wear trekking gaiters. Whether your are trekking in bushes in summertime or hiking in the snow, these calf-high, ripstop, GORE-TEX gaiters keeps you dry and comfortable. Elasticized calf band for comfort fit.
Specs
Material: [Fabric] GORE-TEX 3layer(front:50-denier nylon ripstop)(edge guard)210-denier nylon Ox (Urethane coating)
Weight: 144g (pair)
Color: BLACK (BK), COSMOS (COMO)
Size: S(22-24cm), M(24-26cm), L(26-28cm)
Compressed size: 9.5 x 3 x 13.5cm
Utilizes the Dura Strap for securing gaiters around shoes.
Style#1129429
INSTRUCTION MANUAL(411.5KB)
Details
GORE-TEX fabrics 3 layer construction (Gaiters)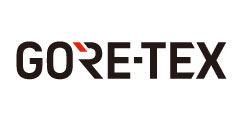 The world's most waterproof/breathable membrane. GORE-TEX fabrics are perfect for highly aerobic sports that require the ultimate in waterproof / breathable technology in 3-layer construction.

The membrane has a over 50,000mm waterproofness rating and 35,000~44,000g/㎡ ·24 hrs breathability rating. (JIS L-1099 B-1 method)
The Surface of fabric is treated with a durable water repellent finish. *Except for edge guards.