Made with eight 55cm carbon ribs for high levels of both lightness and strength. Use in a wide range of settings.  
Specs
Material: [Fabric] 20-denier Polyester rip-stop [DWR]

 

POLKATEX®

 

DWR treatment
Weight: 150g
Color:

BLUE BLACK (BLBK), (BOWT), CHARCOAL GRAY (CHGY), CYCLAMEN PINK (CMPK), DARK MALLARD (DKMA), PALE AQUA (PAQ)

Open diameter: 98cm
Folded length: 27cm
Details
Folded size: Trekking Umbrella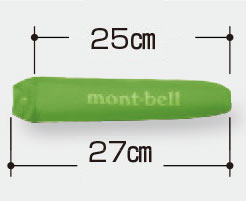 Safety Warnings (38-134)
Do NOT press the button on the runner when opening the umbrella. Press the button to close the umbrella.
Gently push and store the handle. May damage the umbrella if pushed strongly.
Umbrella may become damaged if used during strong winds.
Due to the use of ultralight fabric, the canopy requires special care. Be careful of sharp objects and open umbrella gently.
Umbrella ribs are pointed and may be sharp.
During use, be mindful of your surroundings and other people in the area.
Do NOT use if ribs or handle is damaged.
Do NOT swing or wave around.